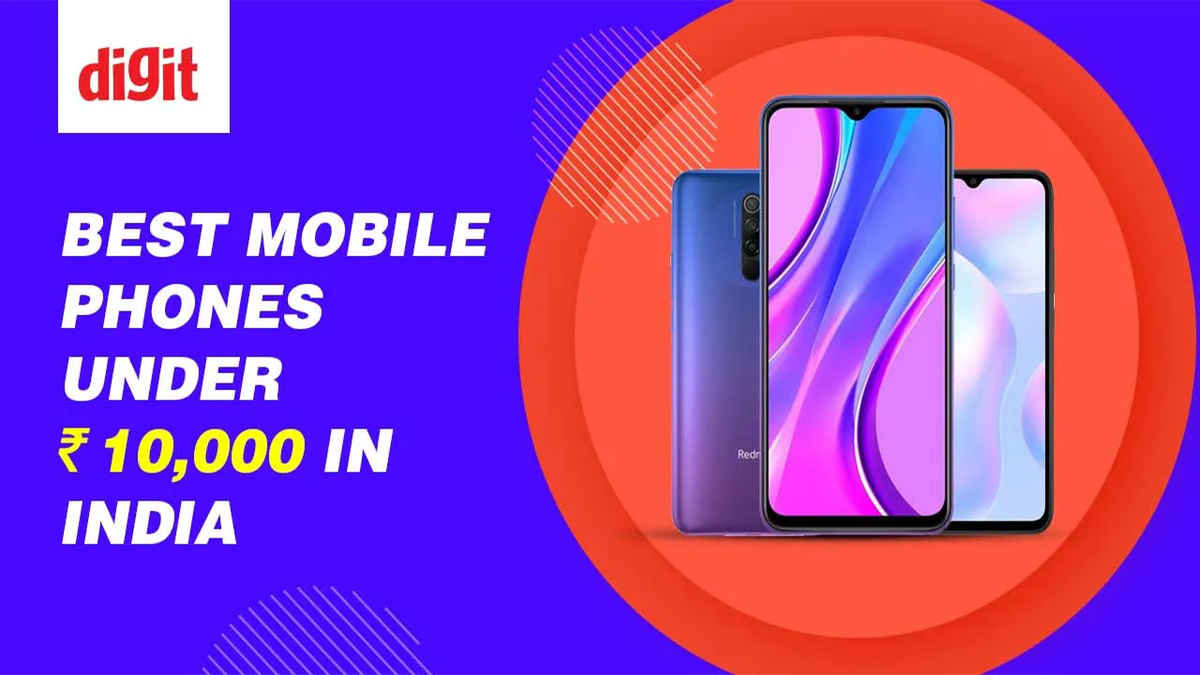 When searching for the best phones under Rs. 10,000, it's crucial to pay attention to certain key factors. First and foremost, the processor holds great significance. A powerful processor ensures smooth performance and a lag-free experience. Additionally, the screen size and type play a vital role, particularly if you're an entertainment enthusiast or gamer. You'll find that some of the phones in our recommended list boast AMOLED displays, which offer superior visual quality compared to LCD displays when it comes to gaming or watching videos on your phone. While the camera setup is another important aspect to consider, it's important to focus more on the main camera sensor rather than the number of cameras a phone has. One of the most intriguing aspects of the Rs. 10,000 phones segment is the larger battery packs that these devices typically come with. We recommend opting for phones with a 5000mAh battery capacity as the ideal pick. However, you'll also find phones with 6000mAh batteries, which are fantastic if you prioritize a device that can last nearly two days on moderate usage. While features like fast charging and slimmer bezels are nice to have, they are not a must in the Rs. 10,000 price range. It's important to focus on the core factors that matter to you and align with your priorities.
What should you look for when buying a smartphone under ₹10,000?
When you're buying a smartphone under ₹10,000, you cannot be really picky about the features and specifications due to the low price point. However, you should keep an eye out for battery capacity, processor, and storage. Look for at least a 4,500 mAh, an octa-core CPU with decent processing power, and UFS or eMMC storage. Also, most modern-day phones, no matter the price, come with USB Type-C charging, so try and ensure your phone doesn't have the dated micro-USB charging as well.
Which is the best phone under ₹10,000?
At the time of writing this article, the best smartphone under ₹10,000 is the Xiaomi Redmi 10 (2022 variant). The phone runs on a Snapdragon 680 processor that is capable of gaming on a budget as well. It also comes with fast 18 W charging and a large 6,000 mAh battery. Another good option in this price range is the Realme Narzo 50A which has fantastic battery life and good cameras.
Which is the fastest mobile under ₹10,000?
The fastest mobile phone under ₹10,000 is the Redmi 10. It is powered by the Snapdragon 680 6 nm chipset that scores approximately 2,60,000-2,70,000 on AnTuTu. The phone scores about 373 on the GeekBench Single Core test and 1548 on the GeekBench Multi Core test – all of which are really great scores at this price. Other powerful phones under ₹10K include the Realme Narzo 50A, Redmi 12c, Tecno Spark 8 Pro, Moto G31, and POCO C55.
Which smartphone under ₹10,000 has the best battery life?
Our choice here would be the Redmi 10 since it has a large 6,000 mAh battery that works in tandem with a power-efficient chipset. Other good options are the Realme Narzo 50A and Infinix Hot 20 Play, both of which also have 6,000 mAh cells.