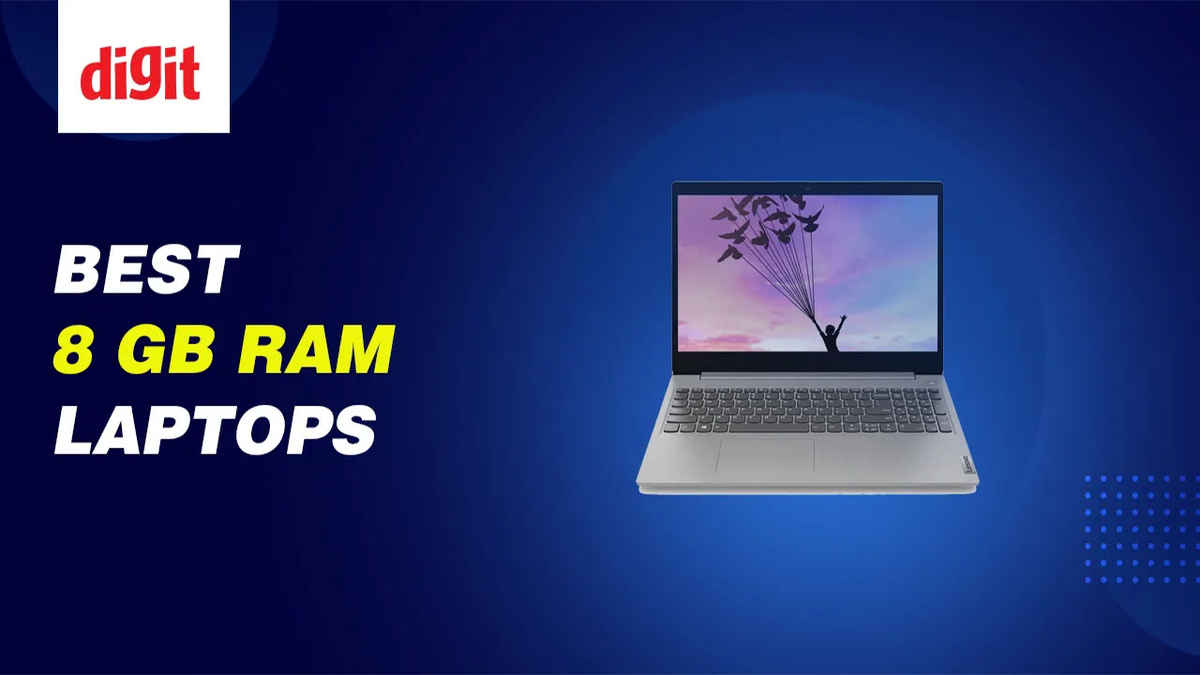 We always say it's important to do your research before making a purchase, especially when it's an expensive purchase, like a laptop. If you were looking for the best 8GB RAM laptops, then your research has brought you to the right place. Gone are the days of 4GB and 2GB RAM, in today's day and age, you need at least 8GB to get any work done comfortably on a laptop. Most basic productivity tasks, including browsing the web, using office software and consuming media take up RAM. Doubly so when you do multiple of those at the same time, so investing in a laptop with decent RAM is essential to multitasking as well. We have here a list of the best 8GB RAM laptops you can buy in India right now, across a wide range of budgets, from general productivity laptops like the Honor MagicBook X16, the Lenovo IdeaPad Slim 3i, and the HP Pavilion 15, to budget offerings like the RedmiBook Pro and the New Dell Inspiron 15, and even gaming laptops like the Acer Aspire 5 Gaming, the HP Pavilion Gaming 15 and the Acer Nitro 5. Most of these laptops come with an expandable memory slot, so you will be able to expand your RAM to 16GB or even more in the future, thereby increasing their overall lifespan as well.
Is 8GB RAM good for a laptop?
In our opinion, 8BG of RAM is the minimum amount of RAM you would need in a laptop. This is enough for daily productivity tasks, and most common office and student workloads. However, if you're looking for a laptop that can handle more intensive tasks or tasks that require more processing power, we would recommend going for a laptop with at least 16GB of RAM.
What makes a laptop fast?
There are several factors that affect how fast a laptop is. The RAM and Processor we would say are the most important factors that affect a laptop's performance. The higher your RAM and better your processor, the faster the performance you will get from your laptop.
Which laptop is best with 8GB RAM?
All the laptops in this list are good if you're looking for a laptop with 8GB of RAM. Most of these laptops have the option to expand RAM as well.